"Gustav Mahler is the composer of contradictions and paradoxes. He is the composer of ambiguities, contrasts, complexities and cognitive dissonance." --Conductor Kenneth Woods, Mahler 4, a contradiction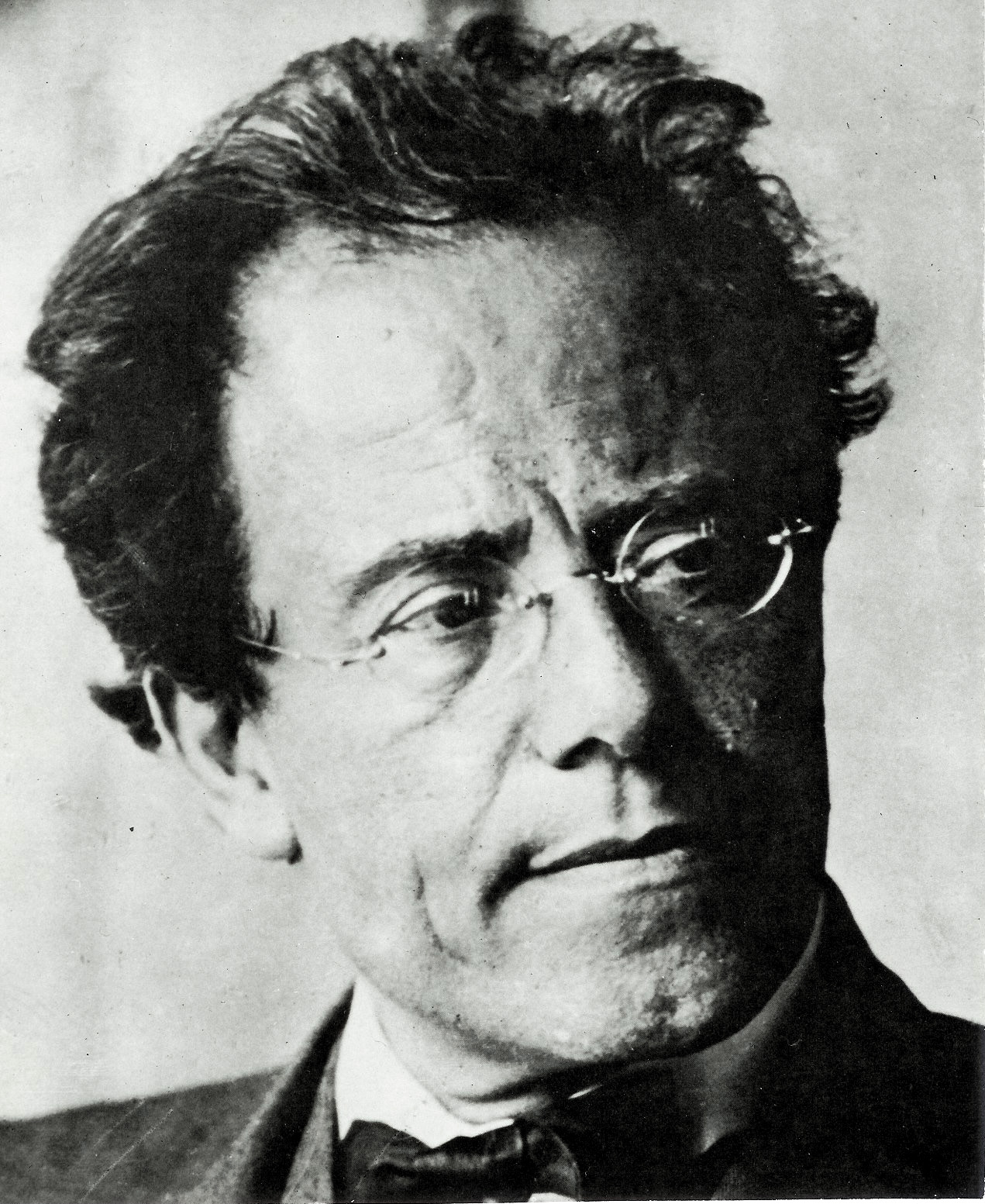 Modern classical audiences
like Mahler
; in fact, several critics and scholars have declared him
this generation's Beethoven
.
So, why does Mahler resonate with us? It is, of course, great music, but ambiguity and paradox are perhaps key underlying factors of its appeal. As in life, nothing in Mahler's music is ever just happy or sad: instead, it constantly shifts from one extreme to another, capturing the complexity of the human experience in very real way—and guaranteeing a powerful experience for the audience.
The RPO opens its season on
Sep. 26 and 28
with
Mahler's Symphony No. 1, "Titan."
Here's one example of paradox in Mahler 1: the third movement quotes a melody that the audience will recognize as "Frère Jacques." However, Mahler puts it in a minor key, transforming it from a cheerful, innocent, children's song to a funereal dirge.
The "Frère Jacques" theme is introduced as a bass solo, which will be performed on Sep. 26 and 28 by
RPO Principal Bassist Colin Corner
.
Here are Colin's thoughts on the solo
:
"It's always an exciting experience to play Mahler's First Symphony as a principal bassist. The third movement of the symphony begins with a lovely double bass solo. The score is marked "Feierlich und gemessen, ohne zu schleppen" which translates to "solemn and processional, without dragging," and is a funeral march. The timpani starts with a simple, rhythmic bass line, and the double bass starts a round of a familiar tune—"Frère Jacques," but in a minor key—before passing it on to the bassoon and other instruments in the orchestra.
"The bass solo is marked in the score to be played softly and with a mute, to give it a melancholy and dark character, although I haven't decided whether or not I will use one. (We have a tradition in the RPO bass section of using mutes at our discretion, in part because of the size and darkness of the Eastman Theatre acoustic.)
"Much controversy has surrounded the 3rd movement. Initially, audiences were upset by it—what to make of a sad Frère Jacques melody in a minor key over a funeral march, followed by folksy polka-like music played by the woodwinds, then a quote from the Wayfarer song cycle ... all starting with a solo double bass? And it doesn't end there: a re-reading of Mahler's score has been interpreted as a bass soli by some conductors, who will insist that Mahler intended for the entire section to play in unison. I suspect Mahler heard this in the first rehearsal and then changed it to solo bass.
"In any event, I am thrilled to get to play it with the RPO and guest conductor Jun Märkl. Listen carefully at the start of the 3rd movement for the bass solo!"
–

Colin Corner, Principal Bass
Hear the RPO perform Mahler's First Symphony September 26 and 28 with guest conductor Jun Märkl. The program also includes Aaron Jay Kernis's
New Era Dance
and Mendelssohn's Violin Concerto (Jennifer Koh, violin).
More on this concert:
Watch
an excerpt of the third movement as featured in "Humor in Music" (an episode of Leonard Bernstein's Young Person's Concert Series.) This episode examines how composers use musical incongruity to create humor. Bernstein discusses Mahler's First Symphony in parts
two
and
three
of the video (part three is below).